The Arrecife City Council confirms that more than 50,000 people gathered this Thursday to enjoy the "star act" of the San Ginés festivities, with the Luis Fonsi concert, and the subsequent fireworks display.
The Puerto Rican artist delighted attendees with his best-known songs, such as "Échame la culpa", "Calypso", "Corazón en la suitcase", "No me give up" or his star theme and which has more than 7,952 million plays on Youtube, "Despacito".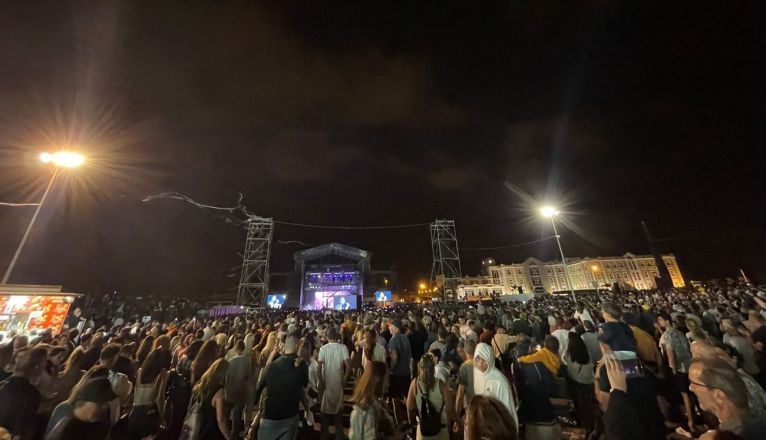 Two weeks have passed since last Friday, August 12th, Los Campesinos gave the proclamation of this year's patron saint festivities, and from the Consistory they have welcomed the "massive public attendance at the scheduled events, designed for all ages and for all tastes". According to them, they all "have left an excellent taste in the mouth."
In addition to Luis Fonsi, the performances of other internationally renowned singers such as Bertín Osborne, Edwin Rivera, Maikel Delacalle, Tonny Tun Tun, Falete, Juseph and Liuba María Hevia were included.
In addition, it was full of other musical events such as the traditional gathering of habaneras and the folkloric festival, the rock festival or the refreshing vermouth sessions at Charco de San Ginés, which, together with the Parque Islas Canarias and the Fairgrounds, hosted most of the scheduled events. .
From the City Council they remember that these festivities have also included children's shows, activities for the elderly, inclusive and economic days at the fair attractions and sporting events that will continue to be held for a few more days. Likewise, they underline the pertinent religious functions, which completed the program of the San Ginés 2022 Festivities that they describe as "brilliant and unforgettable", noting that "they have been a complete success in terms of development and participation".
LUIS FONSI CONCERT AND END OF THE SAN GINÉS FESTIVITIES