Firefighters rescued a dog that was trapped in the Risco de Famara on Sunday morning, as reported by the Emergency Consortium.
At around 11:45 a citizen alerted the Consortium that a dog was trapped in the vertical of the Cliff at the height of the Máguez ravine. Agents from the Civil Guard, Rural Guard and firefighters then travelled to the scene.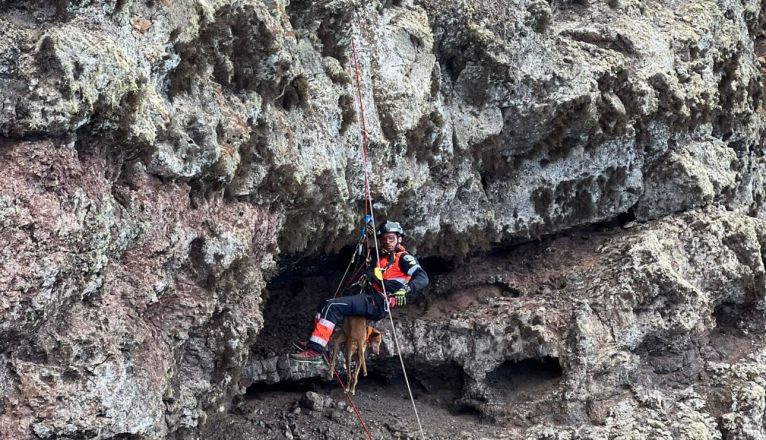 The emergency personnel verified that the animal was in good condition and could not get out on its own, so they descended with ropes to the dog and the rescue was successful..