This Sunday, November 6th, Juana Manrique Cabrera, the younger sister of the artist César Manrique , has died at the age of 95 . She was the last surviving sister of César, since Amparo, the artist's twin sister, died in 2018 and Carlos in January of this year.

Juana Manrique was the widow of Alfredo Matallana , quantity surveyor and director of the Lanzarote Fishing School. Juana was a lively woman, passionate about carnival, along with her husband and her friends, she was a regular at both the parties at El Almacén and at the Casino.
In an interview with La Provincia, she said that a month before Carnival she sat down to sew with her friends to have everything ready and "dress up three or four days in a row. We prepared at home and had a lot of fun." It's been two decades since she's gone out. I'm no longer 15 years old," she says ironically. Juana was also in charge of dressing her husband. "At first he said no, but I would put the folded costume on her near an armchair and when she got home, she would tell her, 'Get dressed, we're leaving."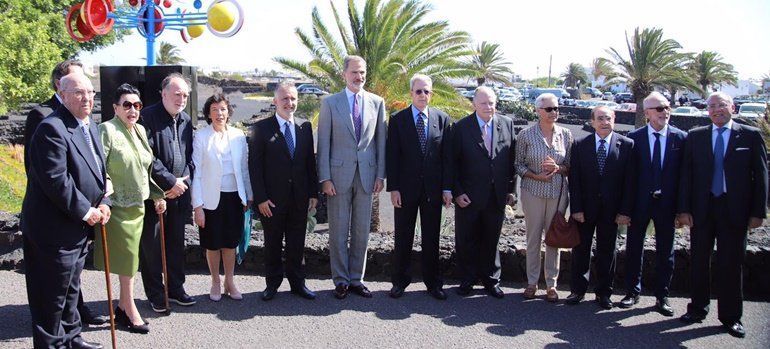 Juana Manrique with her brother during the visit of King Felipe VI to the FCM in 2019